When adding a new contact (person) to the debtor sheet you have the option to mark this contact as a primary contact.

When you set this option as active for a contact, the name of the contact will appear on letters (instead of the debtor name), when postal mail is the selected send method.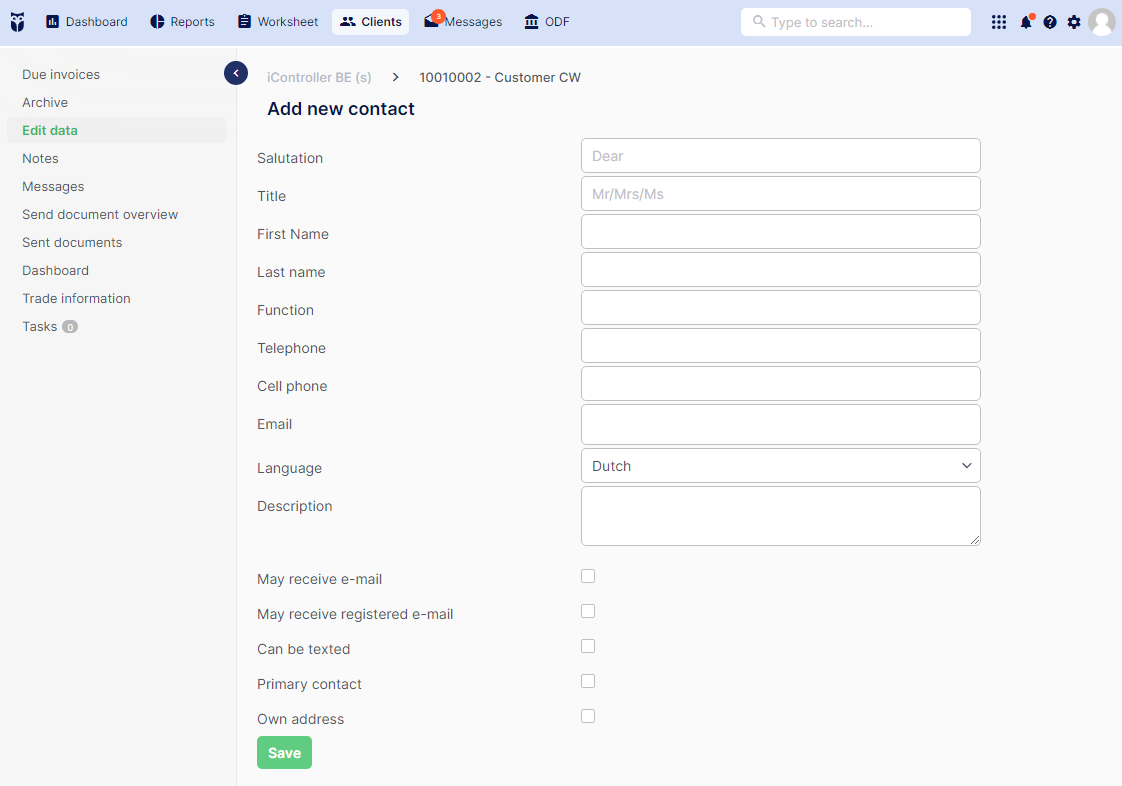 When you add a separate address for a contact, then the address of this contact appears in the letter (instead of the debtor address).

Read more about this: How can I send a reminder to the contact's postal mail address?