Click on the gear icon in the upper right corner
Go to 'Settings'
Click on 'Users' (a) or 'Company details' (b) in the left menu
(a) Click on the pencil to the right of your username
(b) Click on the company to install a signature for
Insert your personal signature at the bottom of the screen
Click on 'Save'.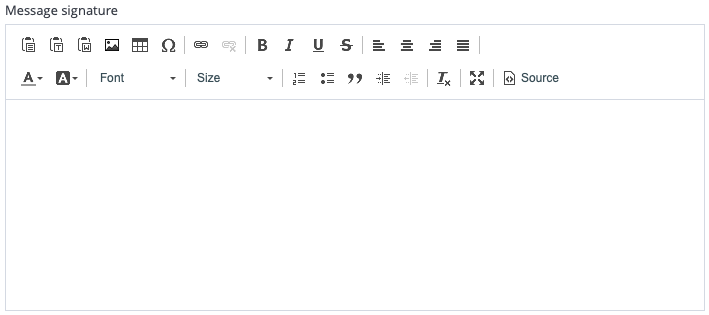 Usage:
The user signature will be used in all new emails sent by your account.
The constituent signature will be used when sending automatic reminders executed from the worksheet, using the company to which the customer belongs.
Tip: You can use this signature in your templates with the **user-signature** or **constituent-signature** tag.
Tip: If you want to use the company signature in all communications instead of a personal user signature, place **constituent-signature** in the text field of the user signature.

View our related article: How do I add a user signature to a template?