When you want to export or obtain specific data from a client, you can use this function to create different client exports.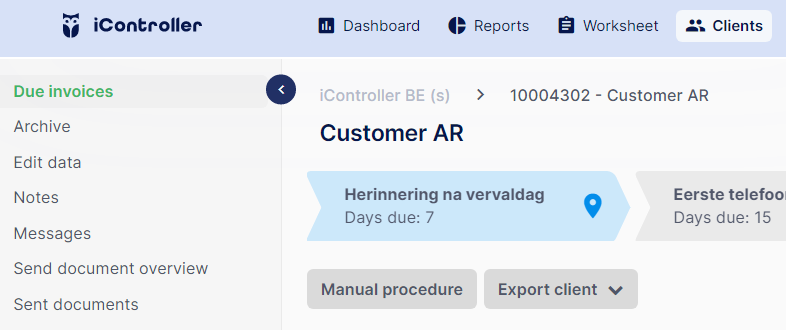 After clicking the Export client button, you can choose which data you would like to export and select the desired format.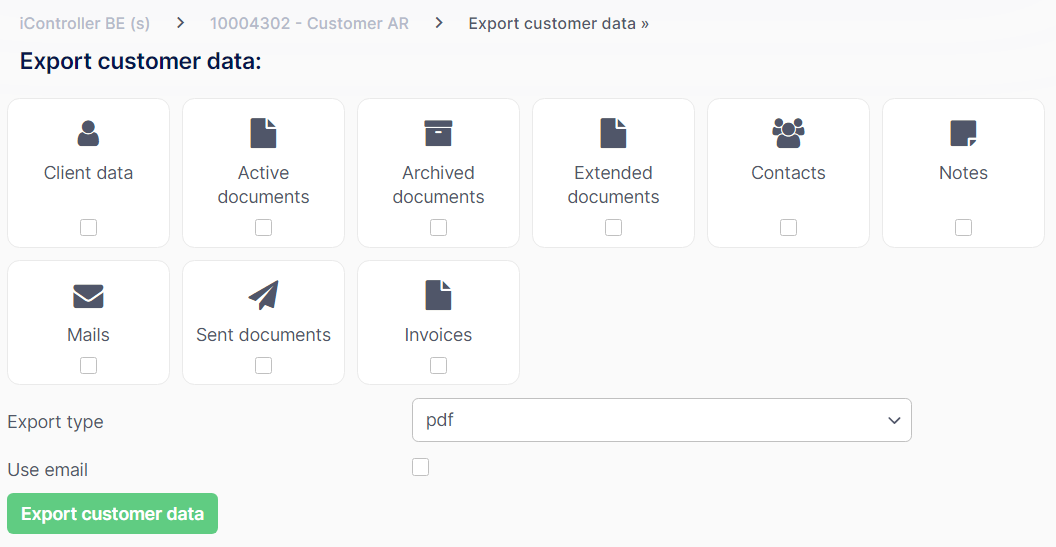 Quick customer exports
In your settings, you can standardize certain client exports to create exports even quicker.
Click on the gear icon () in the upper right corner of the top bar
Go to Settings
In the left column scroll down until you see Exports/API




Select Customer exports and add a new customer export configuration