Messages in the SPAM-folder can be restored within 30 days after delivery.
Go to Messages
In the left menu - section Folders - click on Spam

Use the checkbox to select any messages you want to restore

Click the Restore mails button ()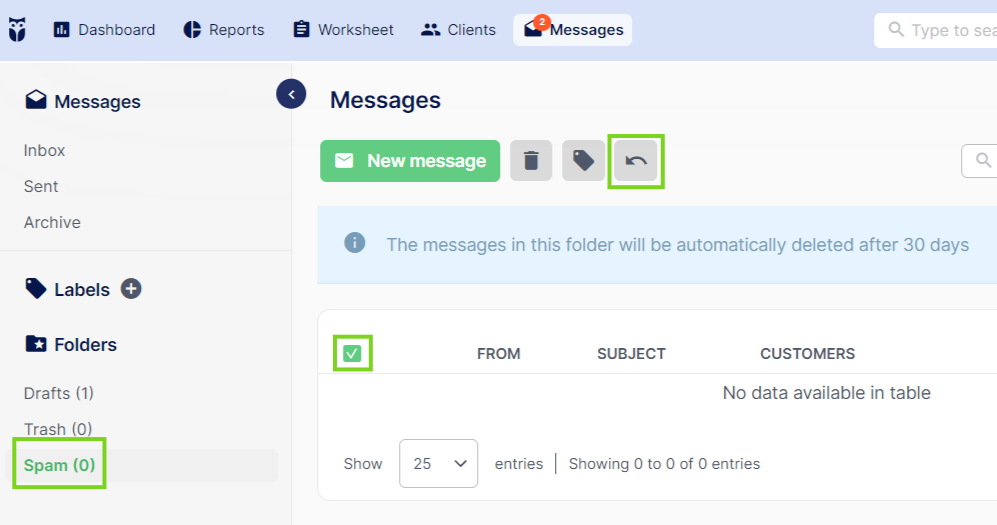 Tip: If you want to remove a message, we advise you to use the archive. You can easily archive messages by clicking on the green button Done after opening an email from your inbox.
View our related article: How do I add a user signature to a template?
Tip:
Please do not forget to
link
a client to your communication first.
Note: Messages in the Drafts, Spam and Trash folders are deleted automatically after 30 days.