When you pause iController, the days in procedure (D.I.P.) remain unchanged for the period of the pause.
Click on the gear icon () in the upper right corner
Go to Settings
Click on Company details in the left menu
Choose and click on the entity you want to pause
Click Pause iController at the top



You will see a blue notice saying your platform is paused for the entity. The D.I.P. of documents within this entity will not be increased each day. To resume follow the same steps as above but click on Resume iController.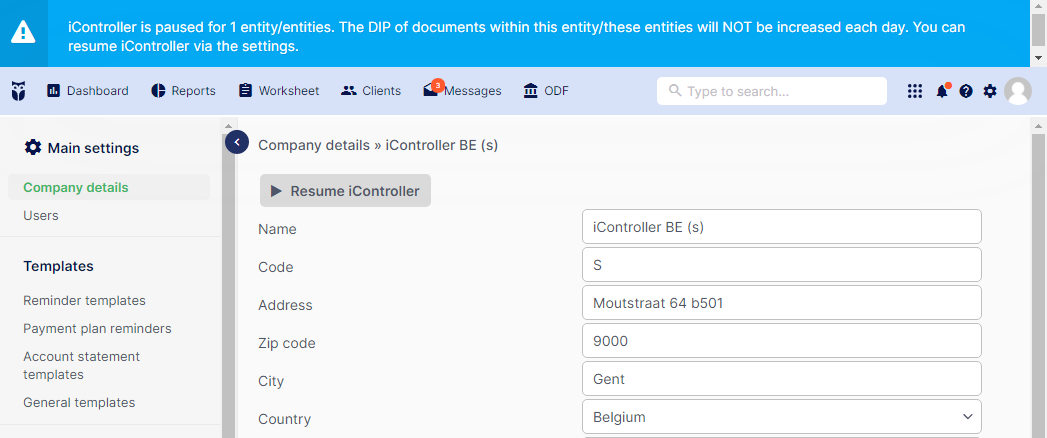 Note: Do not forget to switch off the pause button.
Note 2: Make sure you pause each of the constituents.
Note 4: Watch out: automated procedure steps will still be executed. Please deactivate them when pausing iController.