General
With Twikey, you can digitize the entire process surrounding the conclusion of a direct debit. Thanks to the Twikey and iController integration, we provide you the most effective way to obtain a legally valid mandate. The mandates are concluded on your own direct debit contract so that you can continue to collect payments through your own bank.
Did you know that working with mandates results in faster payments for 78% of your invoices?
Twikey activation
Contact our partner Twikey to receive all information about the e-Mandates account activation. Let them know you are interested in using it via iController.

When the contract with Twikey is concluded, you can contact our customer success team to receive a price offer for the integration.
SEPA e-Mandates integration in iController
The e-Mandates text or image with personalized Twikey link can be added to the preferred reminders.
Once a customer clicks on this link to request a SEPA e-Mandate, the debtor is immediately linked to the page where he can sign the mandate. When he does, you have the mandate to subtract the outstanding money directly from the debtor's back account.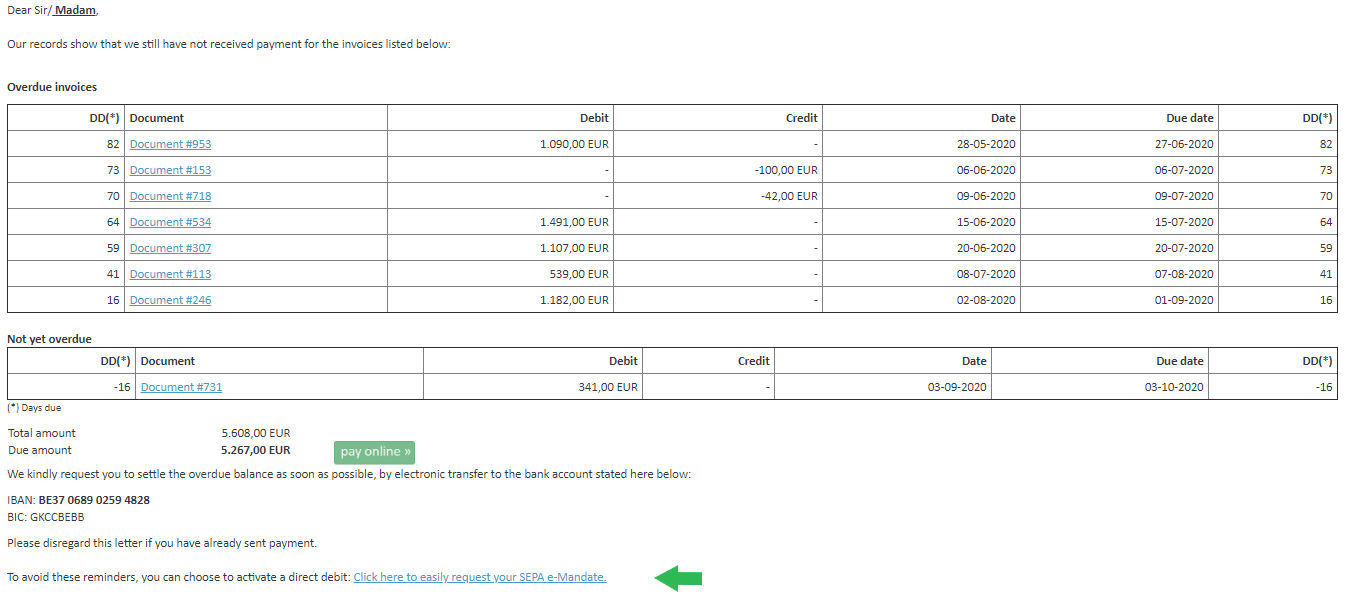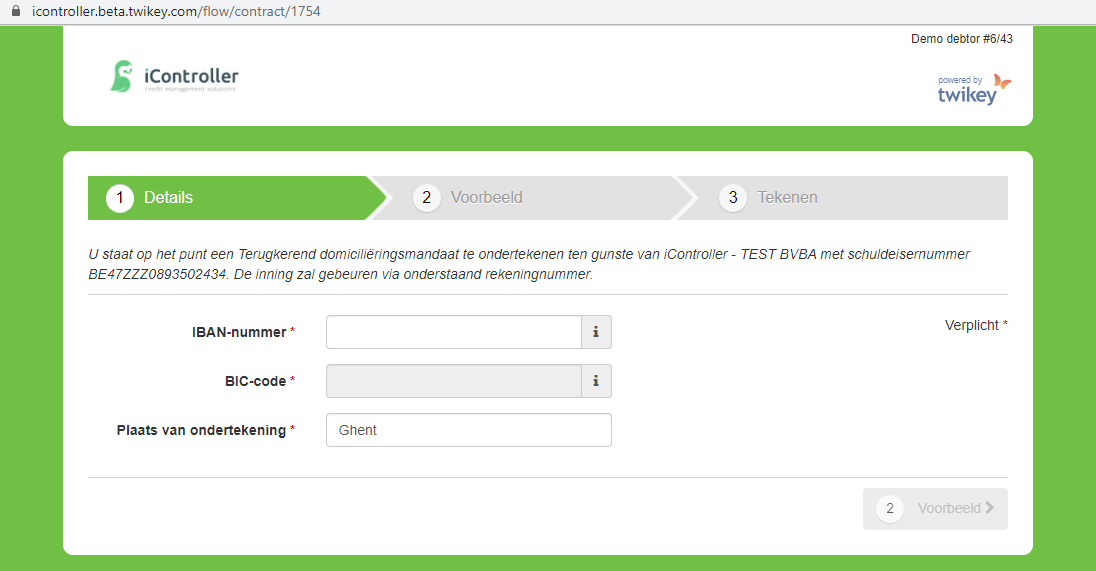 Debtors with direct debit invoices can be moved to a new iController procedure, in order to follow-up the debtor in a different way (installing a procedure step after a certain number of days due to make sure you check why a direct debit did not go through).