In Edit data on the debtorsheet, you can change the debtor related information.
When making changes to this data, the data gets saved until the next import of information (synchronization with you accountancy software).
The lock symbol indicates this import field will be overwritten every time data is imported.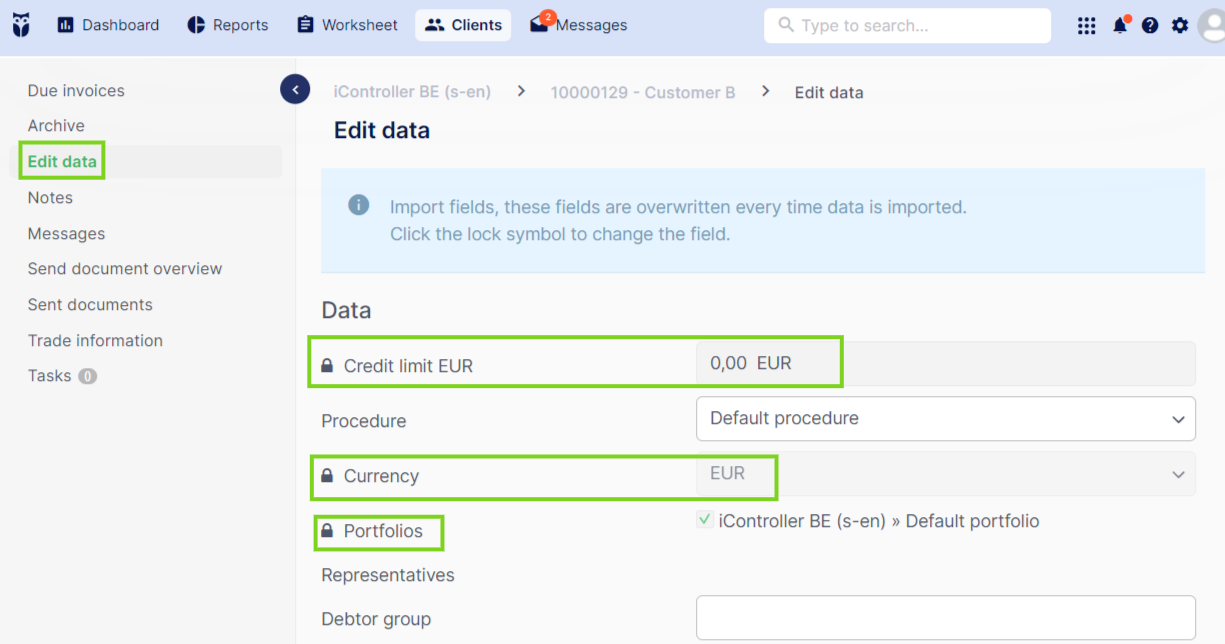 How to avoid this?
1. Change the data in your master data, the correct data will automatically flow to iController
2. Contact support to configure what the import exactly does. E.g.: when choosing not to automatically overwrite the email address/telephone number/language, you can use iController as the main source for this kind of CRM-data