The deleted email is stored in the 'trash' messages folder.
Messages moved to the folder 'trash' will stay there only for 30 days. Then they will be removed definitively, without the possibility to be recalled.
Click on the 'Messages' tab
Click on the 'Trash' folder in the left menu at the bottom of the page
Open the email and click on the 'Restore' button to be able to set the email back to the debtor sheet/inbox folder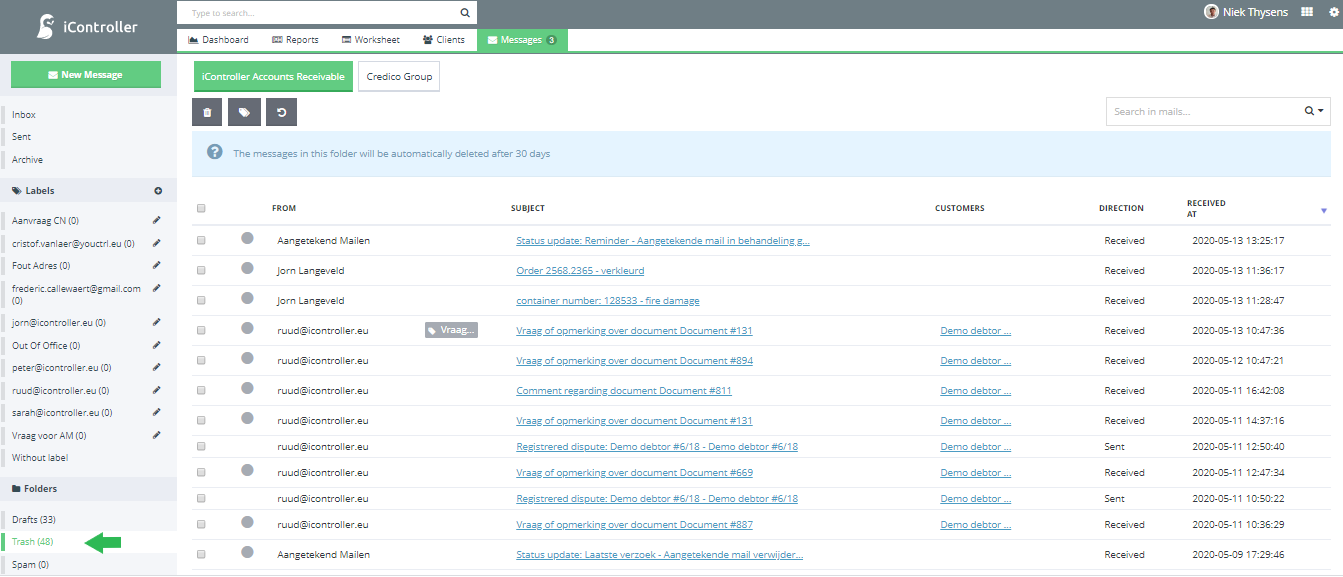 Note
:
iController can no longer retrieve emails that have been deleted for longer than 30 days.