iController has a really handy function that is available to use on every page. We advise to use when searching for debtors/clients or documents.

As soon as you start typing, iController will immediately display results. The results with the highest matching percentage are shown on top.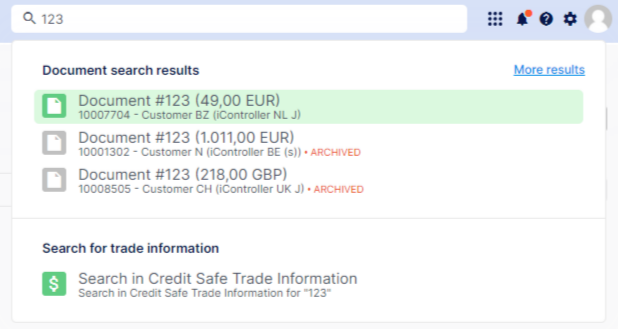 You can search by:
customer number
customer name
VAT number
document number (with indication of archived)
the amount on the document
messages
other client data such as address, telephone number, content of custom fields, etc.
trade information
The search tool is not case sensitive and it is possible to search on certain parts if your search criteria.