No, this is not possible.
When using attachments, the link between the PDF and the invoice becomes an iController default setting.
This means that, when sending your reminder by email, the PDF (with the same body as your email) is always attached.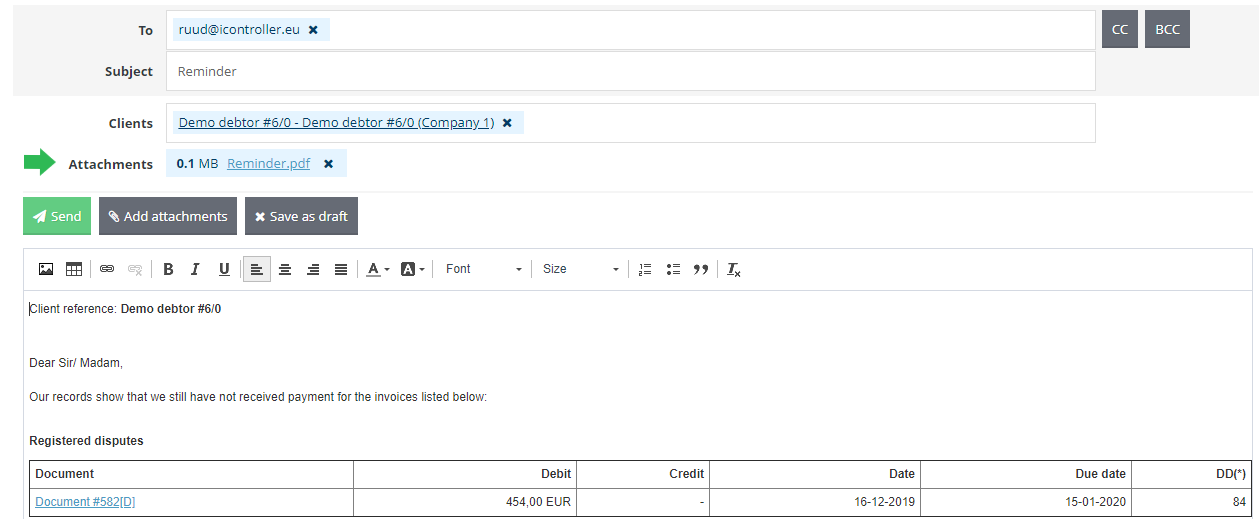 Click on the gear icon ()

in the upper right corner

Go to

Settings

Click on the relevant template group in the left menu. You can choose between General templates, Account statement templates, Payment plan Reminders or Reminder templates



Click on the pencil ()

 on the right of the template you want to adjust

To remove the attachment, please go to General options of your template
In the next window deselect the checkbox Attach pdf to email




Click to Save


Remark
It is important that the information in your email is the same as in your PDF.
When changing a reminder template, don't forget to Change text both in the tab/category E-mail as well as Pdf.