Yes, this is not possible.
When using attachments, the link between the PDF and the invoice becomes an iController default setting.

This means that, when sending your reminder mail by email, the PDF (with the same body as your email) is always attached.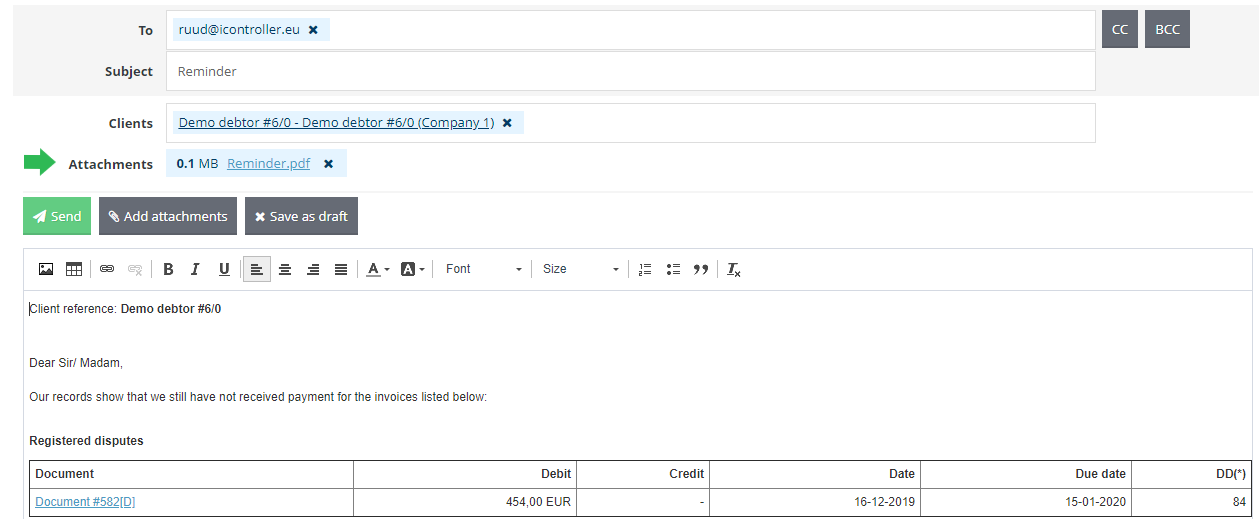 To remove this attachment, please go to the general options of your template, and tick the box 'Attach pdf to email' off: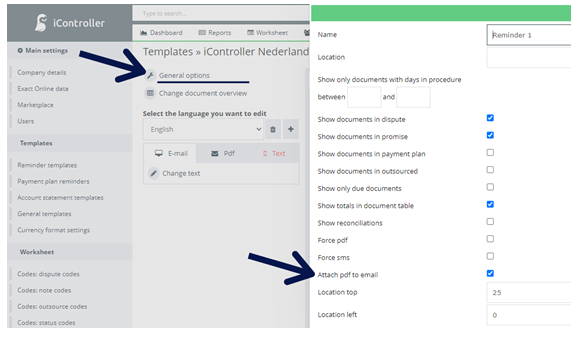 Remark:
It is important that the information in your email is the same as in your PDF.
When changing a reminder template, don't forget to 'change text' both in the category "e-mail" as well as "PDF".